The Whispering Gallery
Chapter 1
Sarah Turin was no different from the majority of Cambridge graduates, a pretty enough girl with a homely southern counties image, an educated but in many ways naive young woman, brought up in a conservative and somewhat cloistered environment. The second daughter of a professional couple for whom there was never any real doubt she would follow in her older sibling's shoes. Cambridge was the first step to a career as a professional in her chosen speciality. The fact her speciality was nuclear physics was perhaps not quite what her parents had in mind, but nevertheless, they fully supported their daughter, were very proud of her first class honours degree.
The whole family were there amidst all those other proud family groups of parents, grandparents, aunts and uncles, brothers and sisters, for the presentation. Sarah strolled, smiling back in the direction of her parents and sister, as she mounted the stage to receive her diploma. Black mortarboard on her head, the tassle swayed, her gown blown by the light breeze.
It was after the ceremony, when she was called out by a stranger, where this encounter would change her life and start an interweaving series of events leading to what became known as the quantum shift.
The sun was shinning across the campus quadrangle. Tiny white fluffy clouds moved gracefully across an otherwise blue sky. The slight breeze barely moved the leaves on the trees only occasional little gusts announcing its presence on an otherwise almost perfect summer's day. At the opposite end of the quadrangle, separated by the impeccably manicured lawn, stood a handsome figure in a naval uniform. Unusual in appearance, he immediately provoked Sarah's attention.
As she stepped closer, meaning to pass by and find he way into the building to retrieve her belongings, she glanced at the man and smiled.
"Miss Turin?"
The uniformed figure addressed her, stopping her progress. She turned to face him, a slightly puzzled and at the same time a curious look on her face.
"I would like to speak with you, if I may?"
The uniformed officer glanced around. They were alone, only the twittering of the birds and noise off in the distance disturbed their solitude.
"I'm about to pick up my things and leave," she told him. "My parents are waiting."
"Yes, I know."
His statement surprised her a little.
"We have something in common," he continued unperturbed. "Mixed parents. My father is American, my mother English."
"And?" She asked.
He smiled. "I am here to ask you to work for us."
"Us?" She studied him, the uniform, his features. The man was not unattractive, probably they were around the same age. He could only be a messenger, she told herself. Not old enough to be very important. Like her, he was just starting out in his career.
"The United States," he replied. "Actually, a combined initiative, Anglo-American, both our governments are working together on this." He smiled and tiny crows eyes appeared either side of his face, catching the sunlight. "Please don't say, perhaps," he laughed.
Which was contagious. She found herself grinning. Was this man flirting with her?
"Alright then," she said finally. "What project does the American, and British, government want to recruit me for?"
"If you will call me," he produced a card from his jacket pocket and proffered it.
She hesitated a moment, before reaching for it.
"During the summer break. We will explain everything and visit somewhere which I am sure you will find very interesting."
She took the card and glanced at the name, his name, Hamilton Gode.
---
It was odd that a nuclear physicist should have affliatiations with CND, but the connection was her parents and Sarah had been roped into their activities once, when on holiday from university whilst studying for her masters. In actual fact all that was years ago and something she had almost forgotten about.
Hamilton had said, shortly after they first met in the summer of '53, that it was rather ironic the way her father held almost opposing beliefs in equal measure. Indeed it was, in both senses. Her father was a paradoxical English professor who absolutely believed in scientific progress, but at the same time gave equal sway to the balance which he vehemently supported, nuclear disarmament. A mathematician himself, Edward Turin knew Bertrand Russell and it was through that connection he found himself at the first meeting of the Campaign for Nuclear Disarmament, CND. That was held in Westmister Methodist Hall on the 17th of February 1958.
Three years earlier Edward Turin had proudly walked his youngest daughter down the isle of that same church when he gave her away to the very handsome American, Lieutenant Hamilton Gode. Of course, he knew nothing about how they met, or more importantly, the recruitment of his daughter into the service of the United States. He did know however, that his daughter was expecting and whilst not regarding himself as a prude, but rather a progressive person, still a child out of wedlock was not a situation he would have welcomed.
As things happened, it all worked out, they were married, and in 1955, Zachary was born. As idyllic as everything at first seemed, that wasn't to last very long.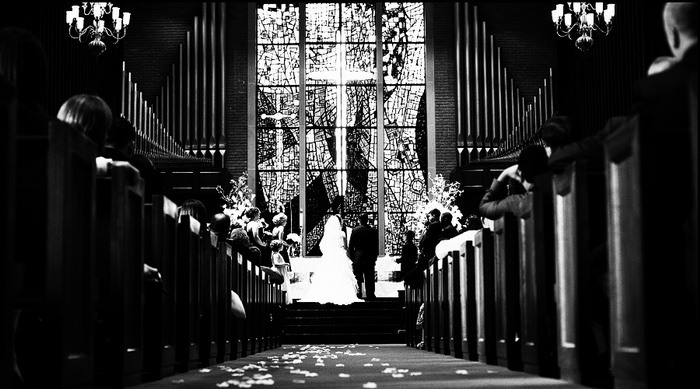 The tiny apartment was hardly kept warm by the archaic communal heating system. The little hot or rather luke warm water that gurgled through the old iron pipework barely kept the frozen landscape outside at bay. That was life in the Soviet Union, a dream turned sour. Wrapped in a woolen jumper, scarf around her neck and thick overcoat over her shoulders, Sarah listened quietly to the radio. It was turned to the West, not something which any good communist should be occupied with, but the crisis had finally arrived.
From time to time her figures touched the knob trying to juggle with the reception so as to hear the broadcast.
Five months earlier.
Even the summers in this city were not warm, only on the rare days when the sky was clear and you could feel the sun's rays. Those days were a mixed blessing, because it forewarned the clear night would see the temperature shoot. Ozersk was codenamed City 40, the birthplace of the Soviet nuclear weapons programme.
"I knew your father," Kazimir told her. "A very literary man. He impressed me with his knowledge of Russian history."
She smiled.
"Indeed, but you do know we are rapidly approaching confrontation?"
Sarah frowned and nodded.
"We all have to make choices. You, for example, have you made your choice?"
"Isn't that self-evident?" She looked directly at the man standing in front of her.
Kazimir Stronsky was about the same age as her father. For a split second she wondered if he doubted her commitment. She thought of her father, at home, in England, he would never go so far as to sell out his country.
He didn't reply, the man gave nothing away. His reaction reflected that of the entire Soviet hierarchy where a kind of silence reigned and you could never be certain if you were believed or not. What was she doing here? She had posed the question before and it now frequently crossed her mind, but one small step and she would have her answer. If Kazimir Stronsky was convinced, she would have access.
"It's a desolute place here," she changed the subject.
"Those in paradise were given a choice," he looked at her. "Hapiness without freedom, or freedom without happiness. There was no third alternative," he replied.
"Yevgeny Zamyatin," she smiled again.
"You have the same fondness for Russian literature as your father." He took a step back, then produced a card from his pocket. "Your access card." He handed it to her, turned and walked away.
She watched him leave before moving in the opposite direction towards her tiny and cold apartment. We all have to make sacrifices, she thought to herself, but she was not thinking about the tiny apartment, rather about her son whom she had left behind in England with his father.
---
Deep in the vast forests of Russia's Ural mountains, Ozersk was guarded by gates and barbed wire fences, a hypnotic place which seemed to exist in a different dimension. One hundred thousand people lived and worked here, surrounded by beautiful lakes and tree-lined streets, it resembled some suburban American town of the fifties. Yet such a perfect appearance was superficial, like those too perfect places depicted in The Twilight Zone, this place appeared on no maps and its citizens identities were erased from the Soviet census.
Mothers pushed well covered babies in prams as children played in the streets in the summer sunshine. The dark secret which everyone who lived there knew, but no one talked about, was hidden in the silence. The water was contaminated, the vegetables and fruit grown on the allotments, poisoned. The whole place and surrounding area was one of the most contaminated places on earth. Still, this didn't matter, not to the Soviet authorities and not to Sarah. Both sides had a mission to fulfil.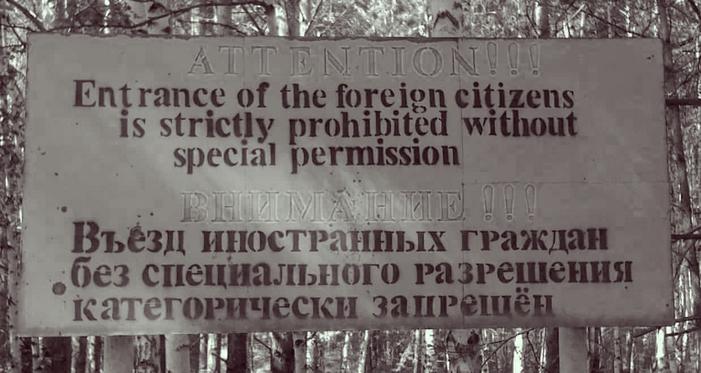 The access card allowed entry through the main gate of Batiment 4, the vast hanger that gave nothing away by its dull grey exterior, and not much by the inside corridors and rooms which were for the most part deserted. But she knew where to go and she had the entry code. This was here mission. Sarah walked quickly through the building. Even if it was an empty space she did not want to risk a chance encounter which would lead to questions and scupper the whole plan.
Finding the door she was looking for, she reached towards the key pad and hit the buttons. The light blinked green and the door opened. Stepping inside she was in a small space, a space not much bigger than a cupboard, albeit a rectangular rather deep cupboard. Seconds later she had to catch her breath as the cupboard descended at speed into the depths, slowing near the end of its descent and finally stopping. Lights came on as she stepped out.
The large room was like nothing you would expect, at least nothing she expected to see. It was more laboratory than anything to do with nuclear processing or storage, although it could have been a research facility. Hamilton had briefed her, she knew what they needed, and she wasted no time in seeking it out.
In one corner, highlighted by a blue ultraviolet lamp was a square, one step up off the floor. She walked over to it. There seemed to be nothing other than a simple illuminated dias. On the desk at one side was something which appeared like it might be interesting. She sat down at the desk and flicked the switch beneath the screen that brought the thing to life. Quickly she read the menu. This seemed very odd, almost out of place, she thought.
The date, she reminded herself. Is there a date?
This had to be the accelerator Hamilton had described to her and they needed the date. They also needed the coordinates. After all, they couldn't search the entire planet even if they knew what year to go to. And if they knew what year and where, they also needed the temporal space. If this was not exactly a journey into the past or future, it was a sideways slip. Hamilton had said that everything depended on knowing the coordinates.
"Where, where!" She kept saying to herself as she skimmed quickly through the various menu screens. She had no time to study anything. She needed to find the information and get out. They, the military that ran this place, would soon know their systems were being accessed. She started feeling very nervous and oppressed, the clock was ticking.
"There it was!" she exclaimed. "It had to be that." Now she took a few minutes to decipher the Russian. Brief notes described Paris, but not any Paris she knew about from history, a Paris in the process of a massive destruction, like a war zone. At least that's what the notes seemed to indicate. Hamilton had said the key was Paris, and they needed to have the plan, to know how it happened, when it happened.
For a scientist like herself it was hard to credit what her husband was telling her was believable. But, he was a person she trusted. Otherwise she would never have been here. All her thoughts were interrupted when she realised how much time was pressing. Quickly she copied the code, 64 letters, symbols and digits. She checked it was correct, flicked off the screen and made her way out.
---
The car ride was probably the most tense journey of her life. She had memorised the code, it took some time, a lot of repetition, but now it was in her head. They'd left the city as planned. Her contact, the driver, was waiting with the car and exit documents. In a way it seemed too easy. They passed through the gates with nothing more than a superficial look at their documents.
Twenty minutes later they pulled up outside the station at Kyshtym. The ground was covered in a thick white blanket of snow. A path had been cleared, leading to the entrance, large arched doors. Her feet crunched the snow which had almost recovered the path. She looked up at the clock above the ticket office inside the large hall. The hands indicated almost 8AM.
The intercom announced: "The train arriving platform one is for Yekaterinburg, Yekaterinburg," the female voice repeated with a metallic sound.
She moved through onto the platform and waited. She almost expected to hear footsteps approaching and feel a hand on her shoulder, but there was only one other person on the platform. A sort of relief swept over her as she heard the whistle and felt the jolt as the train pulled away.
Yekaterinburg station was a large red bricked building, but the same style with a central tall arched entrance. She crossed the large empty forecourt and found a nearby cafe. The place was not busy with only a few tables occupied. She set her small suitcase down and pulled out a chair at a table by the window. From here she could see the street outside and the entrance.
It would be a long wait in Yekaterinburg, the train for Moscow was overnight. Sarah looked at her watch as the waiter served her coffee. It was eleven o' five, she had all day, her train was at 17:15. She would have preferred to be further away, not being able to irradicate the thought of being pursued. The further the distance between her and Ozersk, better the chance of escaping to freedom.
Authors deserve your feedback. It's the only payment they get. If you go to the top of the page you will find the author's name. Click that and you can email the author easily.* Please take a few moments, if you liked the story, to say so.
[For those who use webmail, or whose regular email client opens when they want to use webmail instead: Please right click the author's name. A menu will open in which you can copy the email address (it goes directly to your clipboard without having the courtesy of mentioning that to you) to paste into your webmail system (Hotmail, Gmail, Yahoo etc). Each browser is subtly different, each Webmail system is different, or we'd give fuller instructions here. We trust you to know how to use your own system. Note: If the email address pastes or arrives with %40 in the middle, replace that weird set of characters with an @ sign.]
* Some browsers may require a right click instead